Property Services
Unlock the door to your dream property with our trusted mortgage and property services.
So, are you looking for a unique way to manage your property? Don't worry; manage your property now with us!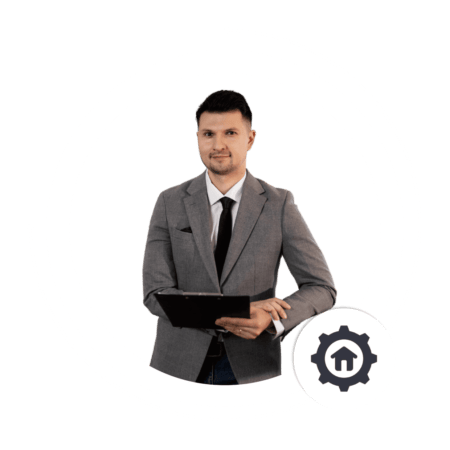 Are you dreaming of selling or buying property in Burj Khalifa or anywhere in the UAE?
Then EBS is here to serve you with the best property solutions according to your property needs while maintaining excellent communication and ensuring a smooth process.
EBS offers property-related services such as

Our EBS professional advisors are specialized in having industrial knowledge, current market trends, and high experience to deliver the best advice that meet client's property needs.
We know buying a property is a hectic task, but buying your home will be very easy; from finding your property per your unique requirements to financing it, we are here to help you build your dream home.
Our professional team can aid with the valuations of commercial and residential properties in the UAE. We offer valuations on all properties, including mainstream asset classes and large mixed-use classes, as mainstream assets include offices, retail, and residential properties.

If you are interested in selling your property in UAE and need professional advice, then you are at the right place. We offer free market appraisals with an up-to-date market view of the property that you want to sell.
We also provide selling services for our clients and focus on properties, including villas, apartments, penthouses, and lands in different areas of Dubai. Emirates Business Setup works for you as a real estate broker and can help sell your property.
Buying property in the UAE
We offer buying services for people who want to buy property in the UAE, as we give our clients one point of contact covering the whole market. We also aid with snagging inspections; our team will ensure you get all the sheets in your hand regarding defects.
A large proportion of buying and selling property in Dubai is transferred through cash, but now many financial centers in Dubai offer mortgages. We, EBS, also help you to obtain mortgages, but the availability criteria vary from person to person, either to UAE residents and UAE nationals or to persons outside the UAE.
Mortgage finance for non-residents
Certain conditions must be fulfilled to get mortgage financing as a non-resident in the UAE.
If you are self-employed or employed in your home country, you must have a minimum daily balance of AED40,000 in a personal account for the last three months to be eligible for a 60% loan in Dubai and Abu Dhabi. However, if you opt for a 70% mortgage, you must provide more documentation and meet stricter requirements.
The bank will finance 60% of the real estate value, and you must provide three months' worth of bank statements with a balance of at least 10,000 € per month. If your bank statement is approved, the bank can finance up to 2.5 million.
It is possible to finance up to three apartments simultaneously, with different interest rates of 2.99% bank margin plus three months Eibor and a variable rate currently around 8% for 25 years.
However, the market expects the interest rates to decrease later in 2023; in 2024, the interest rates are expected to be between 5-6%. Therefore, it is recommended that you opt for a variable mortgage contract to take advantage of the potential interest rate reductions.
For UAE residents and UAE nationals,
A 20% down payment is necessary; a percentage of the property's value is paid upfront. The least or minimum down payment is 20% for all UAE residents and 15% for UAE nationals. The conditions are that the individual applying for the mortgage must work in the same company for six consecutive months with a minimum 10,000 AED monthly salary.
For sole owners or self-employed individuals
For self-employed individuals, the conditions are different, as,
The individual or owner of the company must have an income of almost 25K AED per month and have 25,000 AED or plus credits in a personal account. The down payment will be more than 40% for the company's sole owner or self-employed individual. The sole owner must also register his company for at least six months. So, altogether 25K income per month and a 25K daily balance in the last six months.
Also, documents are required, including proof of having

A trade license,
A Memorandum of Association (MoA),
All the company certificates proving it has been registered for more than six months,
A bank statement and a copy of your passport (the bank may ask for more documents, but these are the main ones).
The most crucial requirement for a 50% mortgage is to have a balance of at least AED25,000 on a personal bank statement within the last three months.
There is also an option of getting a 75% mortgage; however, the requirements are much stricter, and much documentation is required.
Grab an Opportunity to Sell and Buy Your Property Now!
Emirates Business Setup offers you a wide range of services, and mortgages are also one of them. We try to give you the best attractive finance terms as we have links with banks in the Middle East.