Tourist Visa Services
EXPERIENCE A SEAMLESS AND EFFORTLESS DUBAI TOURIST VISA APPLICATION PROCESS
Emirates Business Setup offers a comprehensive range of
UAE tourist visa services
to make your travel to the UAE smooth and hassle-free.
We have perfected our visa application procedure to provide you with a seamless and effortless experience.
Our dedicated team handles the entire Dubai tourist visa application process, ensuring that you have a seamless experience from start to finish. Whether you need a 30-day or 60-day tourist visa in UAE or single or multiple entries, we cater to your specific requirements.
We offer a wide range of services when it comes to Dubai tourist visas; the most important services include:
Streamlined Application Procedure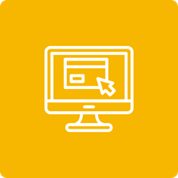 We have simplified the UAE tourist visa application process to ensure the utmost convenience for you. Our dedicated team will guide you through the necessary document requirements, which can be conveniently submitted via email or WhatsApp.
These documents typically include:
A copy of your original passport
A passport photo with a color background
If applicable, a previous visa copy for extensions
From start to finish, our experienced team will handle every aspect of your application. We will keep you informed about the progress of your Dubai tourist visa application and provide any necessary assistance along the way, ensuring a stress-free experience.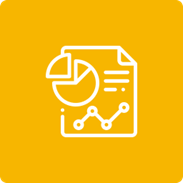 We understand the value of time, and our primary objective is to provide fast results. The normal processing time for tourist visa UAE applications is remarkably efficient, ranging from just 2 to 5 working days. Rest assured, you will receive your Dubai tourist visa promptly and efficiently.
Our services come at affordable rates, designed to suit various budgets. We offer competitive pricing for our tourist visa services in UAE. Please note that all fees are subject to change based on the applicant's nationality. Furthermore, our rates are inclusive of 5% VAT, providing transparency and clarity in our pricing structure.
UAE Tourist Visa: Process and Requirements
Make sure your passport is valid for at least six months from the date of entry into the UAE.
Citizens of different countries have different visa requirements, so check the specific rules that apply to your country.
Dubai Tourist Visa on Arrival
Citizens of specific countries are eligible for a tourist visa on arrival in the UAE. This option is considered the simplest, most affordable, and straightforward method of obtaining a visa. If you meet the criteria for a tourist visa on arrival, it is highly recommended to avail yourself of this convenient option.
As the UAE offers tourist visas on arrival for citizens of certain countries. Eligible citizens must present a passport with at least six months of validity. The UAE tourist visa on arrival varies in length depending on the country of passport issuance.
Citizens of countries like Australia, the United Kingdom, the United States, and many others can obtain a 30-day tourist visa in UAE on arrival free of charge. Citizens of these countries may be eligible for a 90-day multiple-entry tourist visa in UAE on arrival.
Let's have a look at the citizens holding passports from the following countries who can obtain a free 30-day tourist visa on arrival in the UAE are
Andorra, Australia, Brunei, Canada, China, Hong Kong, Japan, Kazakhstan, Macau, Malaysia, Mauritius, Monaco, New Zealand, The Republic of Ireland, San Marino, Singapore, Ukraine, The United Kingdom, and Northern Ireland, The United States of America and Vatican City
*It's important to note that this visa on arrival is valid for a single entry*
Passport holders from the following countries can enjoy the benefit of a 90-day, multiple-entry visa to the UAE:
Argentina, Austria, The Bahamas, Barados, Belgium, Brazil, Bulgaria, Chile, Colombia, Costa Rica, Croatia, Cyprus, The Czech Republic, Denmark, El Salvador, Estonia, Finland, France, Germany, Greece, Honduras, Hungary, Iceland, Italy, Kiribati, Latvia, Liechtenstein, Lithuania, Luxembourg, The Maldives, Malta, Montenegro, Nauru, The Netherlands, Norway, Paraguay, Peru, Poland, Portugal, Romania, Russian Federation, Saint Vincent and the Grenadines, San Marino, Serbia, Seychelles, Slovakia, Slovenia, Solomon Islands, South Korea, Spain, Sweden, Switzerland, Uruguay
*This visa allows for multiple entries and remains valid for 90 days*
UAE Prearranged Tourist Visas:
If your country is not eligible for a visa on arrival, you will need to apply for a prearranged Dubai tourist visa. Different options are available depending on the duration of your stay in the UAE.
To apply for a prearranged visa, you will typically need
A copy of your passport
A photograph with a color background
An application form
A copy of your plane ticket
The visa options include 48-hour, 96-hour, and single-entry short-term visas, which can be extended for an additional fee. There are also long-term tourist visas, allowing for a stay of 60 days or more, which can also be extended.
One-Year Remote Working Visa:
The UAE has introduced a remote working visa program for digital nomads. This visa allows foreign employees and business owners to work remotely from the UAE. The one-year remote working visa is open to passport holders from all countries.
The application process requires
A salary certificate of $3,500 dollars or equivalence in foreign countries required
A passport with at least six months of validity and UAE health insurance.
Employees need to provide proof of employment, a work contract, proof of salary, and bank statements.
Get Your UAE Tourist Visa Now!
Investing in the UAE offers incredible opportunities, and we're here to make it effortless for you. At Emirates Business Setup, our team of expert company formation specialists in Dubai is ready to assist you before you compile your business plan and apply for a tourist visa.